Fast And Effective Tree Cutting Service
Across Pittsburg
We all want to live in a beautiful and well-maintained environment, which is the reason as to why a lot of homeowners here in Pittsburg prefer to customize their property's landscape by adding more trees and flowers. But we also understand that sometimes, people just don't have the luxury of time to do that no matter how much they want to maintain or improve their property's aesthetic. And that's why we, at Eastex Tree, are here to help you maintain your landscape by providing professional tree cutting service.
Some homeowners may not know the importance of having well-maintained trees as they think that trees can simply survive even without any form of care. And while it's true that trees can survive, they will not thrive and may even become diseased which may turn out to be hazardous to your health and the condition of your home in Pittsburg. So, if you want to improve your property's safety and curb appeal, it's highly important to take care and maintain your trees or look for a company who specializes in tree cutting service, like Eastex Tree.
To help you better understand, here are some reasons as to why you should consider regular maintenance for your trees: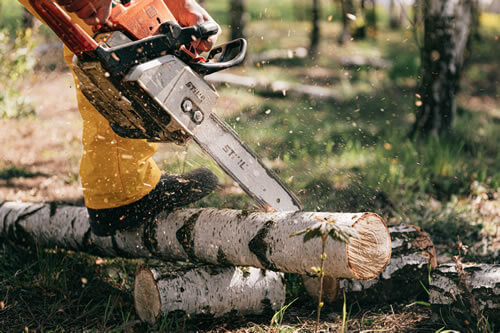 Landscape Aesthetics - Big trees will eventually become an eyesore, especially when the leaves and branches have overgrown since they tend to grow in different directions which can easily destroy the view, as well as the overall appeal of your Pittsburg property's landscape. This is one of the reasons why we recommend regular tree-cutting services to make your landscape even more appealing and inviting.
Safety - One of the most common reasons why homeowners opt for professional tree-cutting services is for their safety. As we all know, overgrown trees pose a threat not just to the property, but also to the people who are passing by the tree. Since the branches may become brittle, they might easily fall off, becoming a hazard. So, to avoid accidents, it's best to have your trees maintained regularly.
Tree Appearance - There's no doubt that hiring a professional tree-cutting service improves the overall appearance and quality of your property's trees. Not only does it enable you to remove the dead branches, but it also allows new leaves to grow and the existing branches to get the maximum sunlight that they need to become stronger and sturdier.
Tree Health - Over time, when trees are not properly maintained, their health actually decreases since they may attract pests and diseases. But with a regular tree-cutting service from your local Pittsburg-based professionals such as Eastex Tree, you can avoid having dead or rotten trees since the process involves the removal of dead branches and limbs to prevent further damage that it may bring.
Reliable Tree Cutting Service Across Pittsburg - When you hire us for tree-cutting solutions, you are guaranteed to receive excellent service every time. Our team of professionals follows standard practices and incorporates our own techniques to make sure that we get the job done without any back jobs and delays.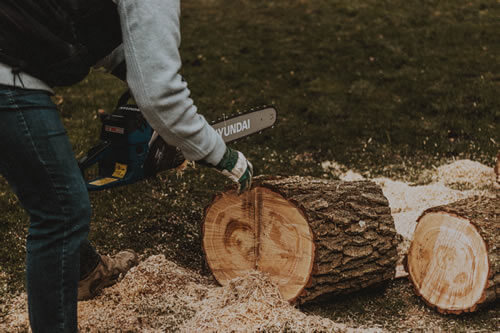 If you're looking for exceptional tree-cutting solutions in the city of Pittsburg, remember that Eastex Tree is here and always ready to help you out. We focus on maintaining your tree which will definitely help in redefining the look of your lawn and preserving its elegance. So, for any tree-cutting service that you need, feel free to give us a call at 903-790-1762 for faster transactions. You can also send us an email through our Contact page and we'll have our team get back to you as soon as possible.